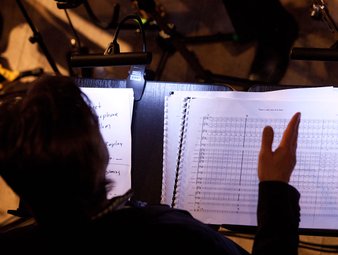 After many years of playing in big bands it felt quite natural for Håkan to start write big band arrangements.- "The Big band format has an ocean of possibilities and the variety of tools available can provide opportunities for working with parts that does not fit in smaller bands. There is so much new to discover!"
Håkan started to write for big bands in the mid nineties and has written for a lot of artists since then.
Artists like Dee Dee Bridgewater, Dave Liebman, Chris Potter, Conrad Herwig, Ebbot Lundberg, Joey Calderazzo, Jeff "Tain" Watts, Rebecka Törnqvist, Marilyn Mazur, ,Rigmor Gustafsson, Viktoria Tolstoy, Meja,, Jennifer Brown, Movits, Doggelito, Sven Zetterberg, Fredrika Stahl, etc...
The arrangements has been commissioned by big bands like Norrbotten Big Band, NDR Big Band,The Swedish Radio Band and Stockholm Jazz Orchestra among others.